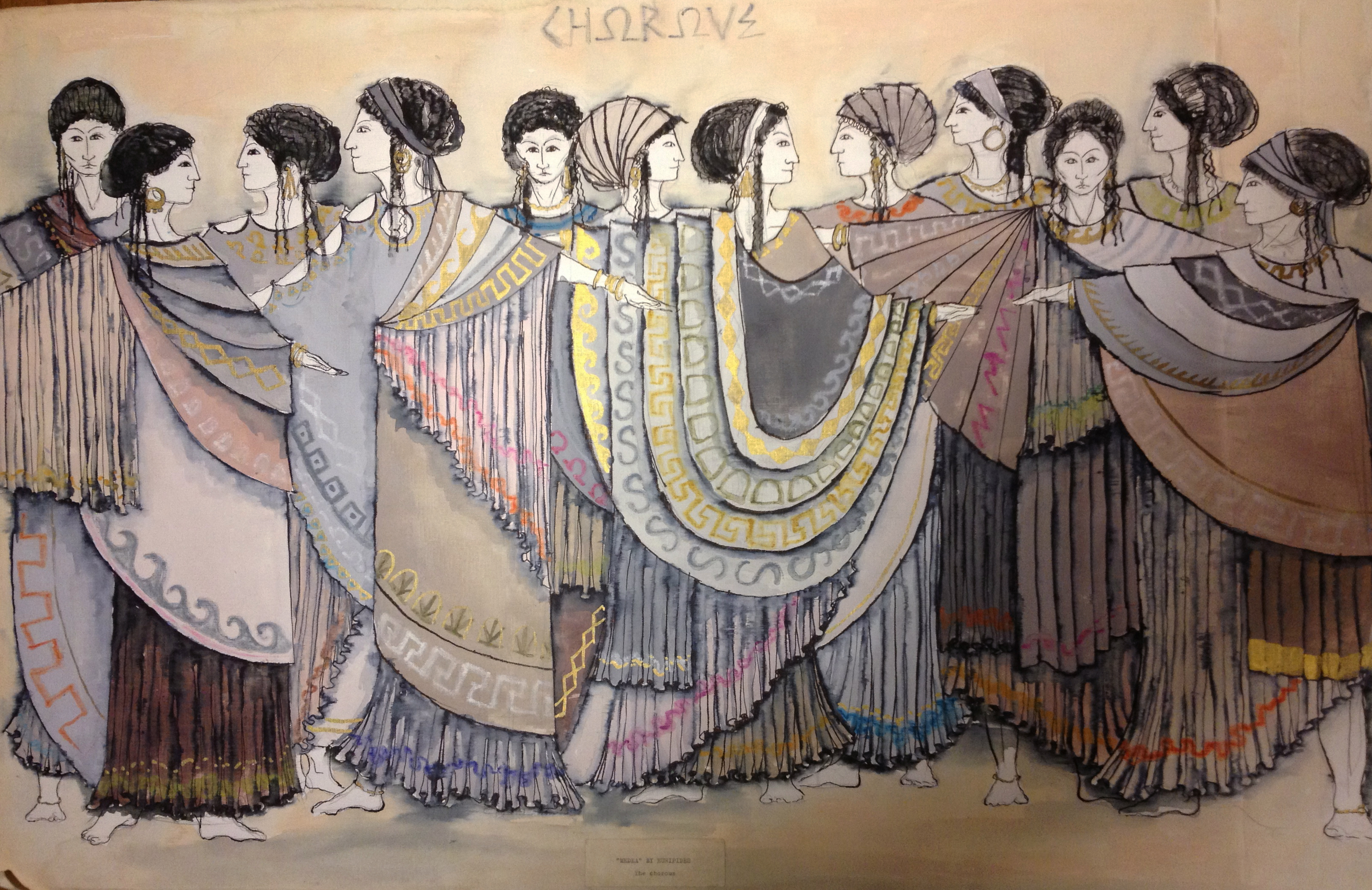 I started working in theatre back in the late 70s on the London Fringe. It was very political, not very talented, but very exiting, so I decided to make theatre my life. My training was at Wimbledon School of Art and Birmingham Polytechnic´s School of Theatre Design which, with Christopher Morley as Head, had strong links to the R.S.C. in Stratford.
I got my BA in ´83, moved to Copenhagen and was taken on by The Black Horse Theatre. I had my debut as designer in ´84, and this also marked the beginning of a yearlong collaboration with director Brigitte Kolerus.
The "CV" lists the productions I´ve designed.
The "Portfolio" has a selection of sketches of sets, costume drawings, theatre models, and a few photos:
"King Lear": ´82 set schetch, costumedrawing (Cordelia)
"The Merchant of Venice" & "The Merchant" by Arnold Wesker: costume drawings (Jessica, Moses, Salerio/Solanio), model.
"Arabesker" ´94, Café Teatret, directed by Ebbe Knudsen: set schetches, photo Stig Hoffmeyer
"Am Ziel" by Thomas Bernhard, ´90 Café Teatret, direted by Carlo M. Pedersen: costume drawing for Vera Gebur, photo of the cast.